esign, concept, music and sound by Ken Lamison except as otherwise noted | ©2009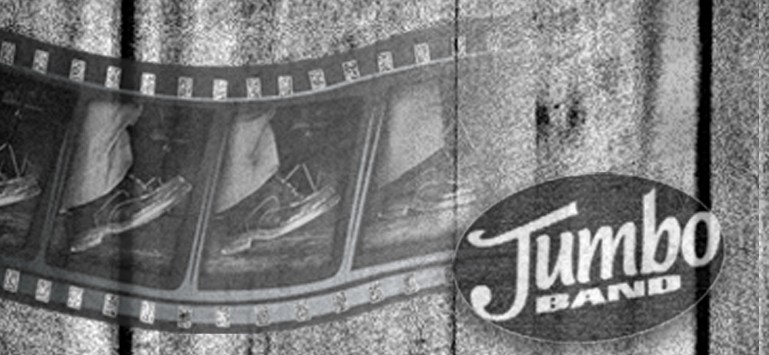 "Really Great!"
Jumboband Makes Big Impression on Pittsburgh Blues Society
[Interview Excerpt]
This is Freddie Mack reporting for the Pittsburgh Blues Society.

Tonight we are at Buskers to see the Jumboband. I had a sneak preview of their set list, and it seems that they mix it up rather well - bit of Rockabilly, a little Country, a taste of Gospel, and all the while they keep one foot planted firmly in the Blues. In a little while, we'll interview the whole band to see where they are, where they've been, and where they are headed.
----After a marvelous first set we sit for a quick interview-----
FM: OK, introduce yourselves guys. The drummer is?
MK: Mark Keen, from Huntington, West Virginia.
FM: And the vocalist?
BH: Bob Hartley, originally from Chicago, Illinois.
KL: Ken Lamison, guitar.
FM: That was one hell of a first set…You guys seemed to go all over the American map, a little bit of Memphis, a little bit of Mississippi, and really a bit of everything in there, but kept one foot in the Blues. I really liked what
I heard a whole lot, and it seemed like the crowd did too. You guys seem to have a mission here. Is it to teach people what they are listening to, or…?
MK: Our mission is to make money! No, no I'm kidding [laughter]. I've played in a lot of bands and played music I hated. This is the first time that I've had the chance to play with a nice group of people who can play, and who are open to songs that are not old chestnuts. We do songs that are ah…eclectic, for lack of a better word.
FM: So I guess you would like to avoid songs like "Mustang Sally", or "Sweet Home Chicago"…
KL: Yes. We've played those a few times already. Did you see the look on the faces in the crowd?
FM: Yeah, I was one of them! I see that everyone in the house seems to be very pleased by your selection… Especially that Gospel number, you guys really tore into that one.
KL: "Mustang Sally" won't do that on the best of nights.
FM: We all agree that too many bands go through the same old songs that we've heard a thousand times. You guys don't seem content to do that.
MK: Bob would become suicidal! [laughter]
FM: There's not many bands in town that will stick their necks out and do Gospel music, let alone do it as well as you guys do. I understand that one of you had been doing Gospel for a while. Who might that be?
BH: Mr. Keen'
MK: I lived in Portland, Oregon for a while. There are a whole lot of storefront churches. I got in with this group called The Golden Eagles. I really got into it. It's all rhythm and blues. I'm not religious, but I'm religious about the music.
FM: Well that is a great thing, I mean really, the Blues has a whole lot to do with Gospel … Gospel had a lot to do with the singers that we hear within the blues and the feeling that's put into Gospel music is a lot of what you hear in the Blues today… A few names quickly come to mind…Aretha Franklin.
MK: Solomon Burke
FM: Al Greene. I mean there are tons of top vocalists who come from Gospel… I noticed that you guys also do a little bit of Country music too… who's to blame for that? [Band laughs]
MK: My fault again.
KL: But really, Hank Williams was a Blues guy in a funny hat.
FM: Ah yes, the grand master Hank.
BH: If you put this music into genres, those genres bleed into one another. You know, like Ray Charles does a Country album, because when he was a kid, he listened to all of these different radio stations. We put these labels on music, but really, it's all over the board.Basically everything we do is vintage American music, It's all got its roots in America We do some contemporary stuff too, but that also compliments the roots stuff.
FM: I did notice the Tom Waits tune, and you did one hell of a job at that too! I was really impressed with your first set, and really guys, I mean you guys really sound great! I am hearing people talk all over town about the Jumboband, which is a good sign. In this town, talk is hard to come by. You guys are doing something unique.
----------------------------------------------------------------------------------
The Jumboband tore into 2 more sets, and they entertained the crowd with rare treats, and forgotten gems. Never boring or predictable, they are a group of very talented musicians. None of the fluff or extravagance, no extended solos, just plain good music. The combination of each musician adds in a bit of spice to make a tasty gumbo known as Jumboband. The Jumboband is a top-notch act that deserves to be noticed. The Pittsburgh Blues Society is very proud to have them associated with their organization. Make sure that you check them out soon!
Here are just a few unsolicited opinions from the crowd:
"Hot Stuff" "Rockin" "Very Impressed" "Stimulating" "Wonderful"
"Eclectic mix of various styles blended together into their own sound"
JUMBOBAND HISTORY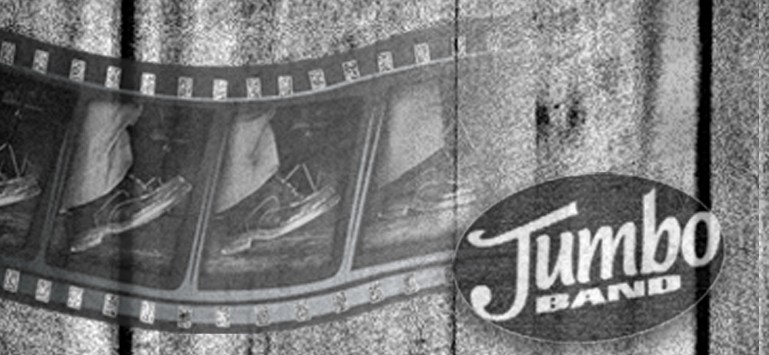 In 2001 Bob Hartley (vocals) and Mark Keen (drums) had an idea for a band that played Vintage American Music, a mix of Chicago Blues, Memphis Soul with some traditional Gospel and Country thrown in.
That's why Jumboband plays strictly covers. "There are so many great tunes to choose from," says Mark. "And, to be honest, I don't think we could write tunes that can even come close. Very few people can."
Mark's musical career has spanned over thirty years and several cities. For example, in his home state of West Virginia, he learned the musical traditions of Appalachia. And in Memphis, he played the Blues and Soul for which the city is famous.
Bob was raised on Chicago's West Side, the stomping grounds of Muddy Waters, Little Walter and Howlin' Wolf. He spent much of his youth going from club to club and sitting in whenever possible. Plus, the sound of Gospel poured into the streets from the storefront churches of his neighborhood.
Rounding out the band's sound is guitarist Ken Lamison.
"Ken is a very good player. He really provides the band with a dynamic sound," says Mark.
The band has received airplay on Pittsburgh's WYEP (91.3), critical acclaim from The Pittsburgh Blues Society and praise from fans, club owners and festival coordinators alike. "We're having a really good time," says Bob. "It's hard not to with the type of music we're playing."
Vintage American Music
Blues.Soul.Gospel.Country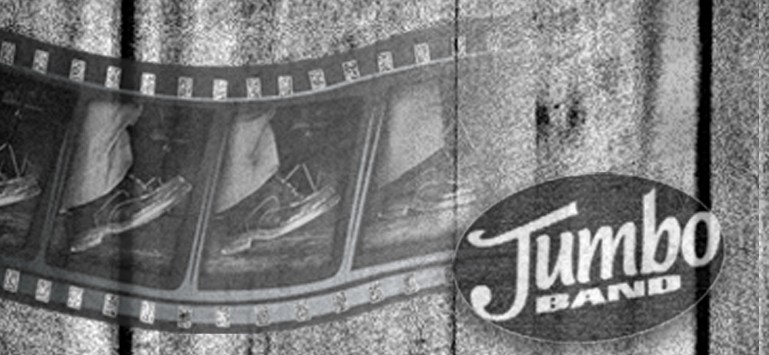 JUMBOBAND REFERENCES
"We definitely plan on having Jumboband back next year. They were great!"
Barbara Pyles, Coordinator/ Art All Night / 412-682-2925
"Jumboband is a very talented group."
Steve Frankowski, Manager/ Bloomfield Bridge Tavern / 412.682.8611
"We will definitely hire Jumboband for next year and would recommend them to anyone looking for a thoroughly entertaining experience."
Jay Bernard, President/ The Shops and Galleries of Lawrenceville / 412.683.1184
Jumboband public engagements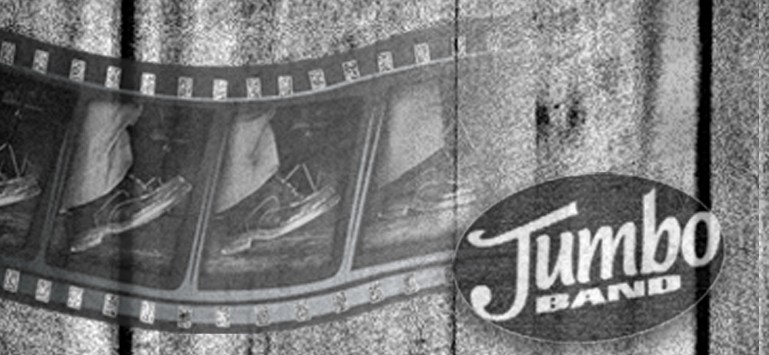 jumboband is currently eschewing public performances in deference to private engagements
check back for updates